...on a Pirate Ship and Pirate Graveyard!!!
My mama lives in a big farmhouse that sits on a couple of acres. In nearly every corner of the property, she has created a fun little place for the kids to play.
Here is one of the spaces that she has put together for the kids. We call it the Pirate Fort and Pirate Graveyard.
She took an old swing set and painted it blue and decorated it in pirate accessories. It has old pirate flags and skulls and cross-bone plaques in the sides. It also has a couple of nautical paintings that she found at the thrift store and hung up inside of the fort.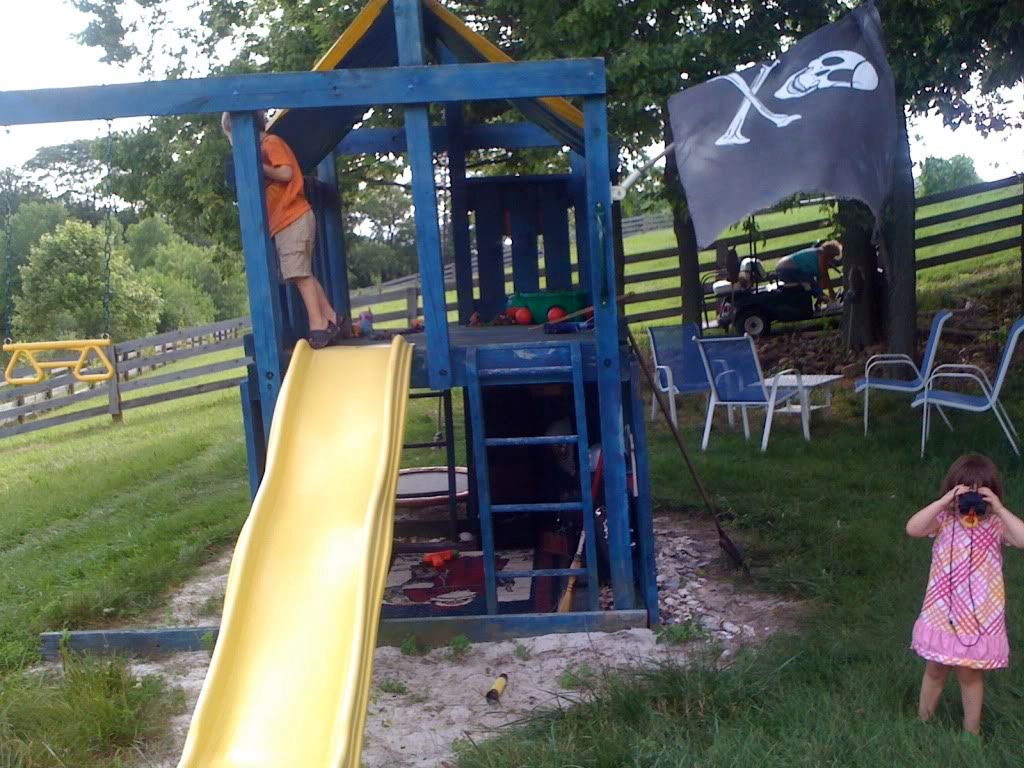 The kids love to go there and pretend that they are on a pirate ship. The pretend that the fort is the ship and all around it is the ocean. All around the "pirate fort" we put some sand and some shells that we have gathered from our various vacations.
Here is Marcus looking out at the "ocean" for other ships. Instead he spots land. "LAND-HO!" he cries.
In the first level of the pirate fort, there is a treasure chest full of fake beads, golden coins, and jewelry. Sophia loves to play dress up with the necklaces. There is also lots of other dress up clothes there including pirate hats, eye patches, swords, knight helmets, breast plates, and shields.
There is also a small piano that the kids use to belt out some pirate music.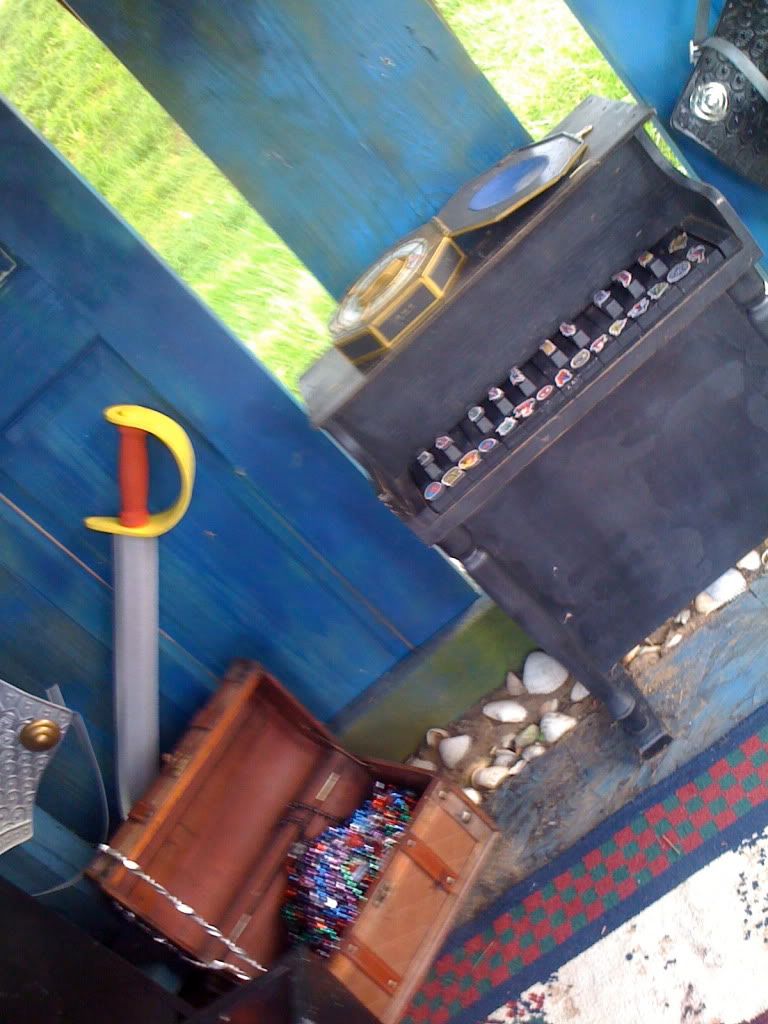 Next to the pirate fort, is the "pirate graveyard". We collected rock's from Papa's garden (poor Papa had A LOT of rocks in his garden) and threw them under the tree making a rock garden.
Then we put in some pirate flags and some creepy crawly creatures in there to make it more spooky. There are owls, snakes, spiders, and bats hanging from the trees.
The kids LOVE playing in this fort. It has created hours and hours of fun dramatic play.
For pirate reading, I recommend the book
On a Pirate Ship
by Sarah
Courtauld
.
For more play inspired ideas, check out the blog
Childhood 101
.