Just a quick post to let my readers know about a fabulous sale going on this memorial weekend. This seriously is a sale too good to miss!
For a limited time, you can buy hundreds of Scholastic E-Books for only $1. To see the books eligible for this sale, you can go
here
.
Fans of the
Ultimate Alphabet Craft Collection
, might be interested in some of their alphabet craft books. For example, they have
Learn the Alphabet Arts and Crafts
available for download for only a buck! (The regular book costs $18.87 on amazon right now!) And many other Alphabet books available too.
Fans of literature based learning, might be interested in some of their "Teaching With..." books. For example, their
Teaching with Favorite Jan Brett Book
s is available as an E-Book for only a dollar.
They also have
Teaching with Favorite Leo Lioni
available for only a $1.
They also have a great
MathART
book available as a download for only $1.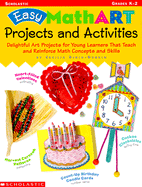 I am not sure what I am going to get yet. I am considering buying a handful to keep as resources on my computer. How nice would it be to be able to print off some extra workbook pages when you need them? (Like the ones from this
Pre-Writing Practice
Book?)
Disclaimer: The Attached Mama received absolutely no compensation or gifts from Scholastic. I am in no way affiliated with Scholastic or this sale whatsoever. I just know a good sale when I see one! :)
Thanks for reading!!