We plan to use our magnifying glasses a lot this year on nature walks. So I put together this activity as an introduction to the use of a magnifying glasses. Not only did this activity help them gain use of a very useful exploration tool (their magnifying glass), it also helped them with some basic math concepts like comparison of size and matching. AND (as if that wasn't enough!), we strengthened their vocabulary by naming some of the objects on the game board.
I have to tell you...this activity was a BIG hit in our house. They had this acitivy out over and over again this past week. So I hope your kids enjoy it as much as me.
What you will need:
1) A bamboo mat
2)
These printouts
(available as a free download from Kelly's Kindergarten.)
3) A magnifying glass
Instructions:
1) Print out the game cards and boards on thick card stock.
2) Cut out the individual game cards (miniture pictures). Do
not
cut the game board (large pictures).
3) Laminate everything. ;)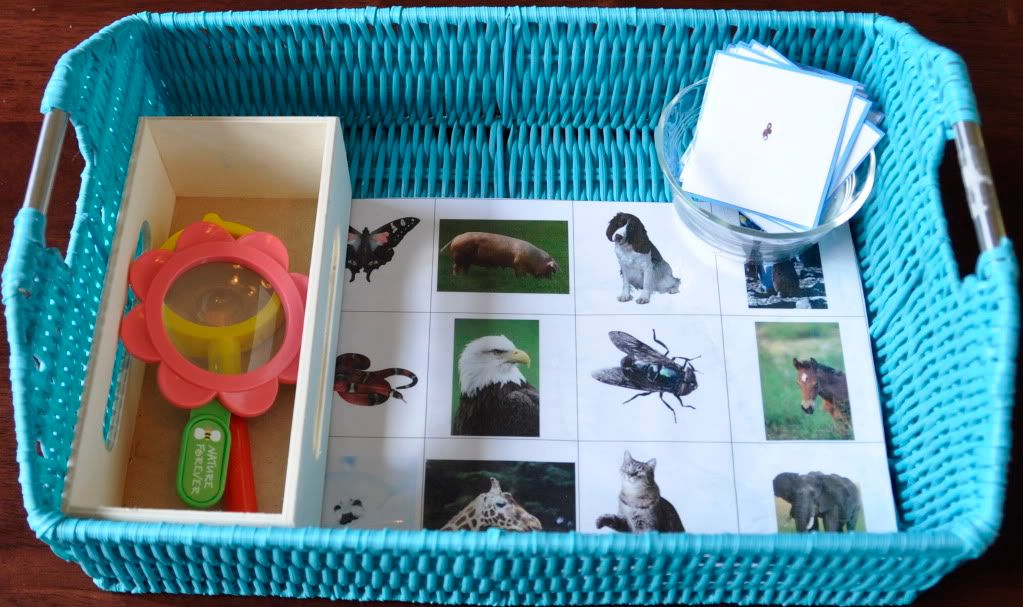 Presentation:
Present the game card on a tray. I put the game cards in a nice glass dish and the magnifying glass in a small wooden box.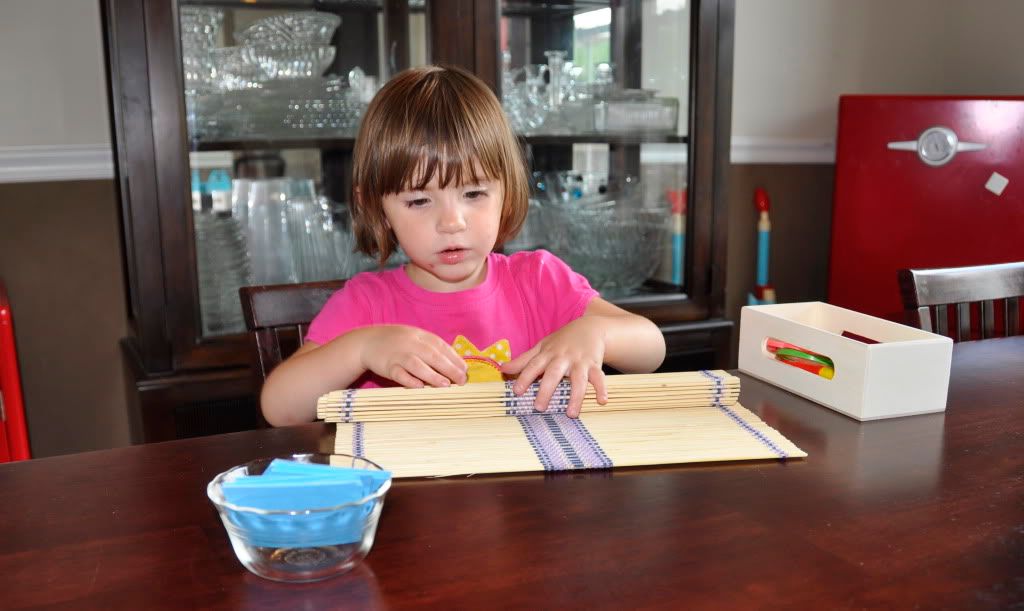 Roll out a bamboo place mat and lay the game card on the place mat. The child will then use the magnifying glass to view the miniature pieces and then match them up to their larger sized pictures on the game board.
For more science, math, and montessori activities, check out: