Math:
We practiced number identification and counting using a
mama-made snake counting game
.
Language Arts:
We practiced letter identification and phonics by making an "
S is for Snake
" craft to add to our alphabet books.
Gross Motor / Dramatic Play:
We went to the pool with our neighborhood friends. All of the kids pretended to be pirates and sharks swimming in the ocean. We packed a picnic lunch and had a fun time swimming and playing.
(Photo courtesy of our local pool.)
Fine Motor Skills
We practiced cutting with safety scissors, painting, and drawing.
The kids played with their
fruits and vegetable cutting set from Plan Toys
. This is a very popular toy in our house. The kids love to play restaurant and cut their food using the little wooden knives that comes with the tray.
We played with our
magnetic fishing game puzzle
. This is another big hit over here. I highly recomend these puzzles. They are a great idea on making the standard wooden puzzle more interesting. the kids use a magnetic fishing pole to catch the sea creature shaped puzzle pieces. Then, in order to play again, they have to put all of the puzzle pieces back into place. This toy taught the kids the names of some new sea creatures and it is a great fine motor activity.
Practical Life:
We worked on learning how to wash and dry our hand properly and Sophia worked on learning to use the potty. Marcus has also decided that he is ready to move on to using the big potty.
Science / Nature Study
We observed a robin sitting on her nest. We also found several abandoned nests in some crab apple trees at my mama's house.
The kids also picked strawberries and blackberries. I couldn't believe how many strawberries little Sophia fit into her tiny belly!
The kids helped me take care of our garden. We harvested our first bell pepper of the season and Doug made a delicious pasta recipe with it using fresh herbs from our kitchen garden.
The kids dug for worms and went fishing too.
We also spent a lot of time reading some non-fiction children's books about snakes.
We learned a lot about snakes this week from these books. Here are some facts that Marcus and Sophia picked up:
Snakes are cold blooded reptiles. They do not make milk for their babies and they do not have hair.
Some snakes give birth to live young, while other snakes hatch from eggs.
Snakes do not care for their young.
What venom is
A snake molts when it outgrows its skin.
Snakes are predators. Most snakes eat mice, frogs, and lizards. Large snakes sometimes hunt for large animals like crocodiles and antelope!
Some snakes use their noses to smell. All snakes use their tongues to smell.
You can't see a snakes ears. However, snakes do have ears. A snake's ears are deep inside its head. Sound travels through a snake's bones to it's ears.
Some snakes have heat pits below their nostrils that they use to assist in hunting for prey. The heat pits can sense the body heat of other animals. Heat pits help snakes hunt at night.
Most snakes live in warm places and stay active all year long. Some snakes live in cool places and hibernate in the winter.
Literature:
We cuddled on the couch and read lots of
great books this week
.
For more ideas on fun things to do with your kids, check out: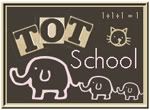 and