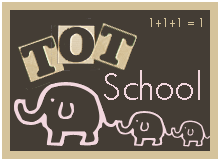 (Sophia is 15 months old and Marcus is 32 months old.)
We had a great week of playful learning at our house this week.
Sophia also enjoyed the blocks. I am noticing that both of the kids are making leaps and bounds in their hand eye coordination and fine motor development.
She still needs a lot of help with this. But, I know from past experience with Marcus that one day she will just amaze me and be able to do it on her own.
Sophia doesn't quite understand sorting yet. But, she was VERY good at lining up the pegs into the shapes holes. She did that like a pro.
Another favorite in our house is their pound and roll tower. Marcus loves this toy. And Sophia is just now catching the "pound and roll fever"! We use this toy to discuss colors, "Hand me the blue ball Sophia!" and to practice our hand eye coordination.